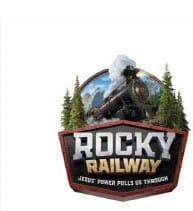 Thank you for being the Superheros right now during our global crisis!!
You not only have been mom/dad, but you have also been the teacher, the school nurse, the school lunch lady, and now we are asking you to be the VBS teacher too. YOU CAN DO IT. We are going to get through this, and hopefully, in a year or two, you will ship them off to VBS and go get a 5-day massage. You deserve it.
VBS Overview with Maggie
Be sure to send in photos to share with your Zion friends and family!
Let's see how JESUS' power pulls YOU through!
If you need anything at all, please reach out to me. I can forward information to an entire team that can support you. We can simply pray for
you as well.
If you have ANY Questions/Concerns. Feel free to reach out to me. I am
currently a struggling teacher, and I am definitely going to miss your
kiddos this summer!!!
Maggie Calame
mcalame15@gmail.com
330-635-3662
Vacation Bible School, or VBS, is a fun-filled week long program during the summer ("vacation") months, to connect children and families in their communities with God. Vacation Bible School is an outreach meant to bring in children who don't normally attend church and to teach them the gospel.