God is always with us, how have you seen Him today?
We encourage you to send in pictures and short videos of your God Sightings, worship routines and family fellowship during this difficult time away from each other.
WE are the church!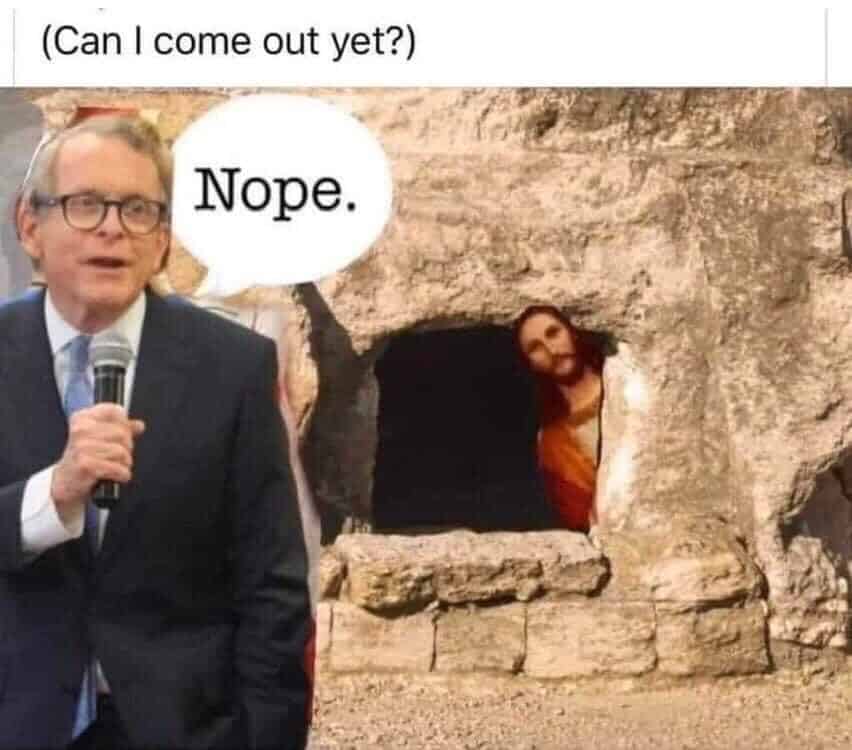 Happy Birthday with Hope!
---
Thank you for sending the service out this evening. We watched together…
The Kenny Family
---
From: Lynn & Phil Kemp, during and after the Sunday 3/29 service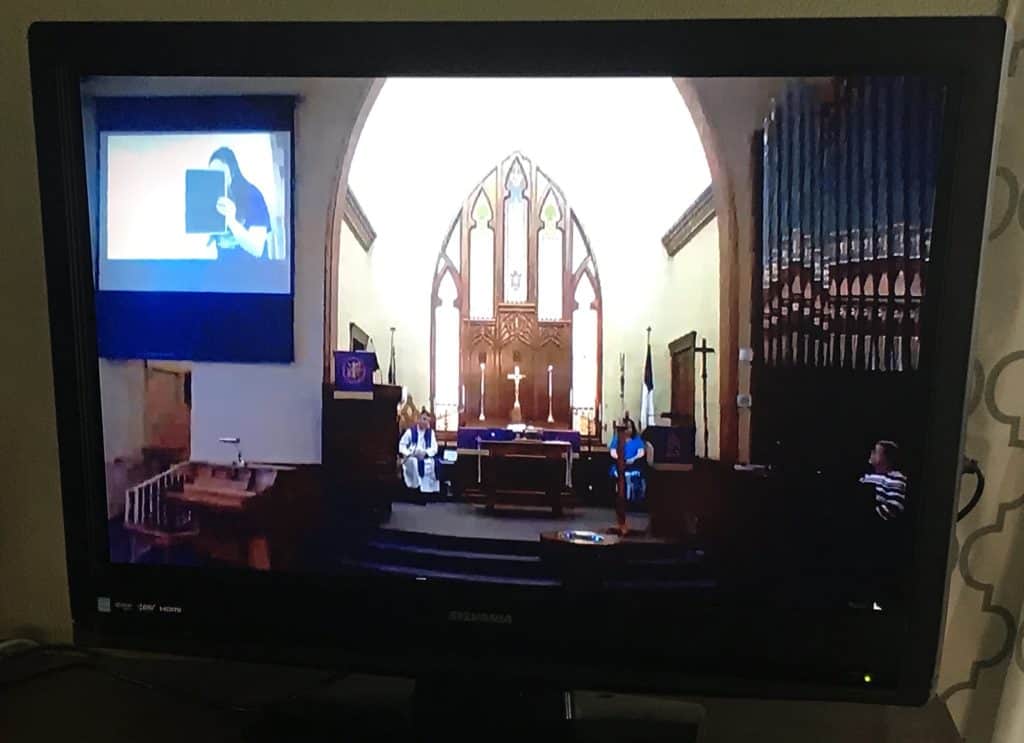 " Best thing about worship at home – coffee in the sanctuary!" WooHoo!
---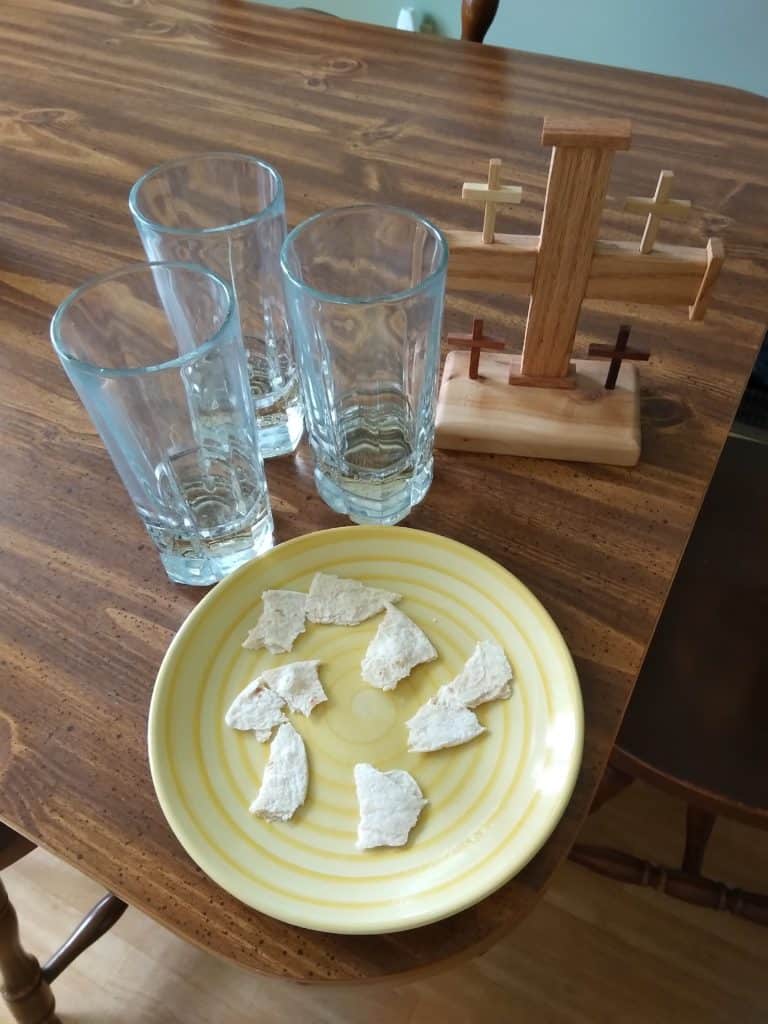 Thanks so much, Pastor, Sheryl, Maggie, Mary Ann, and Paul, for today's worship service. Here is a picture of our communion elements.
From Hope Helwig
---
Jeff Pearson sent a text…
…that he was helping Fred & Harriet Gern watch worship, with their TV set up as a monitor !
---
Brenda Hoovler's God Sighting
I was getting toilet paper for one of my consumers and had been to
another store I got out of my car went in got what I needed go to pay
and I couldn't find my card so I left went back to my car On the ground
by my car was my card laying there untouched went back in the store got
what I needed and Praised him while doing that Praise God
---
Bill Geschke's God Sighting
Early on Thursday, my employer instituted a plan to minimize our time in
the office where ever possible due to the ongoing concerns with Covid-19
and still be able to provide the support our customers are accustomed to
receiving. The new policy would be working from home for 3 days then
be in the office for 2 days on a rotating week to week basis so the next
week you would work from home 2 days then be in the office for3 days.
Later on Thursday my supervisor informed me I will be able work from
home indefinitely as one of my co-workers (John) volunteered to take my
office days so I could stay home as he knew how much of a risk Monica is
at due to her health concerns. I am so incredibly grateful (as I wipe
a few tears from my eyes). I was keeping myself up at night worrying,
fearing I would bring the virus home from work and infect Monica. So
today is the first full day I am working from home. It will take some
getting used to as I have always gone to work versus getting up and
walking to the next room. When you hear daily stories about people
hording items and otherwise acting selfishly John proves there are still
many good people in this crisis.
UPDATE: Today my entire department has been sent home to work from home instead of the plan I outlined in my last email, so John will also be at home starting today. Below is a link to a news story done about the company I work for, check it out!
UPDATE: Here is a video from Fox 8 News in Cleveland
---
Jack and Cindy Berry
We enjoyed the live stream service and I wanted to let you know
I have been sending the emails to my Aunt Marg in Archbold, OHIO. She
will be 90 this May and has watched the past video services and the live
stream service today. Aunt Marg goes to a Lutheran church, but because of
the virus, her church doesn't have Sunday services so she appreciates the
services from Zion and recognized most of the songs in the service. She
said that the Zion service is close to her church service.
Today, March 29th, was the day Cindy and I picked to become members of
Zion but that has been put off for a while. We are looking forward to
being church members and want to let you know how much we appreciate all that you and everyone at Zion is doing and has done. You have a great
congregation and the congregation has a great pastor, thank you.
---